The Renaissance Singers
Welcome to The Renaissance Singers – Blackburn Cathedral's Chamber Choir.
---
Not long until our Purcell 360 concert on 10th November ...
---
Rehearsals are well under way for our next concert Purcell 360 - a concert of works by Henry Purcell, as it's his 360th anniversary. Join us on 10th November in Blackburn Cathedral. Tickets are available from www.blackburncathedral.com.
Our new musical director John Robinson will be in conversation with Dr John Bertalot at 7pm, immediately prior to the concert.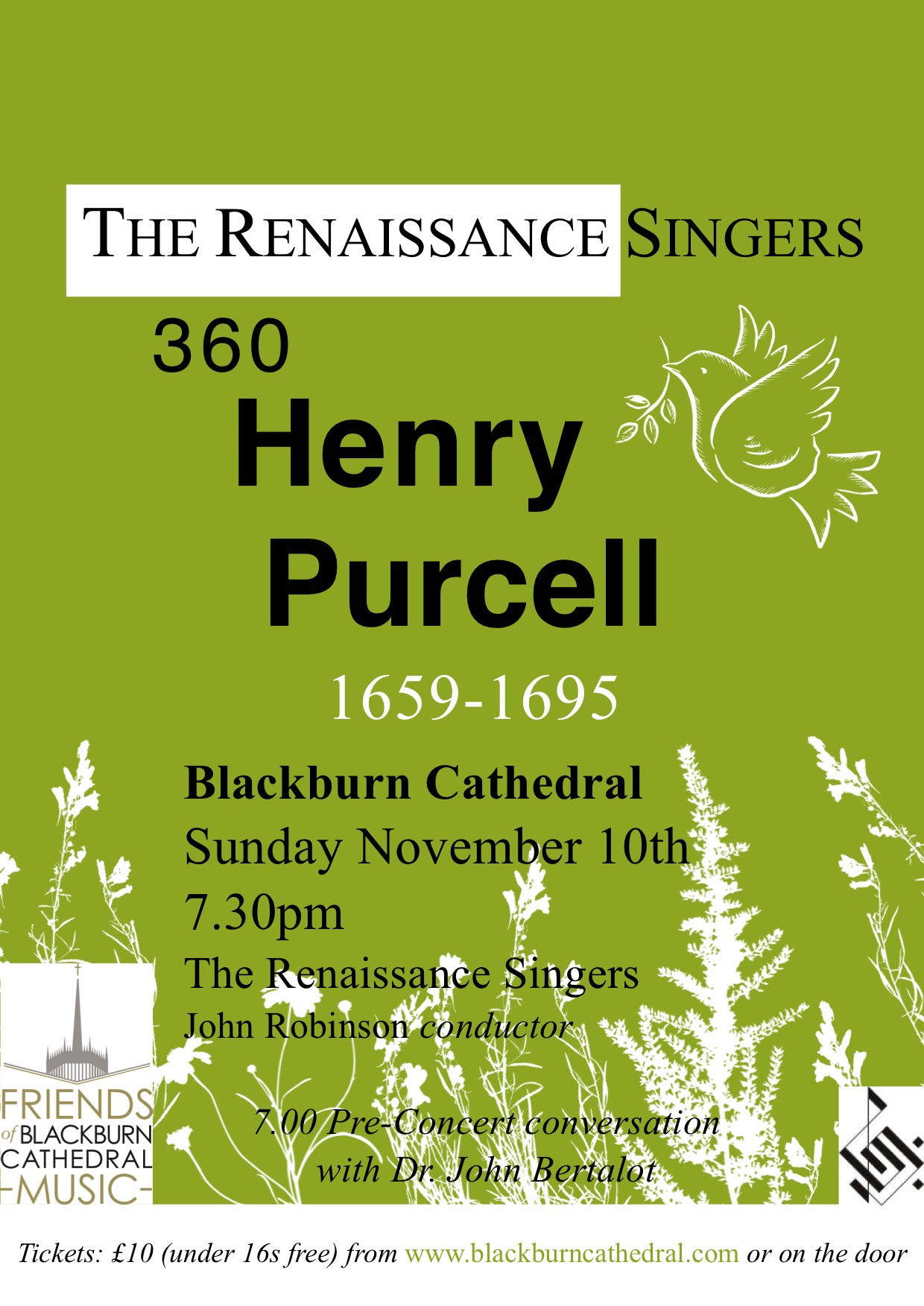 ---
And look out for our Christmas Gala concert on 14th December!
---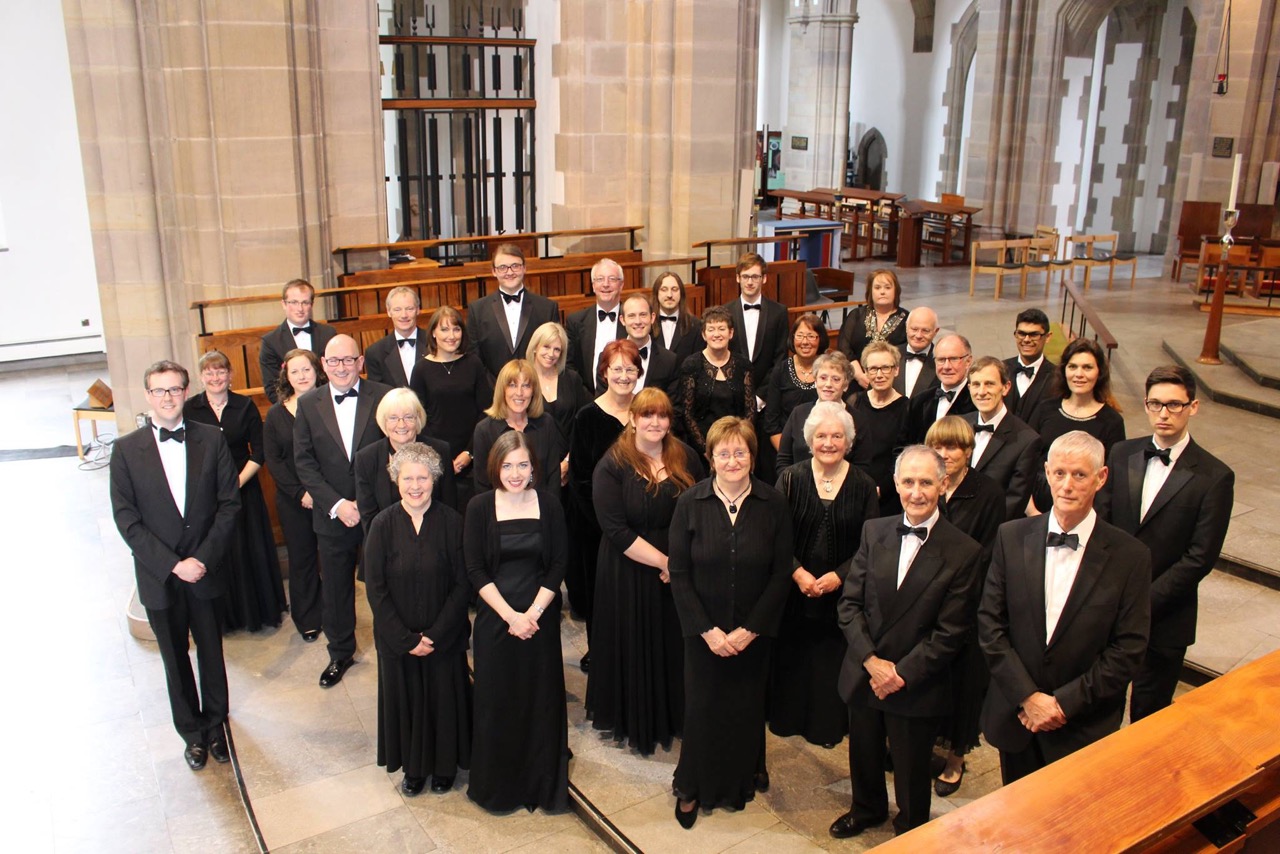 ---
Please use the links on the right-hand side of the page to navigate around our site. We hope you will enjoy your visit, and that you'll find the information you need, whether you're looking to join us as a singer, or attend one of our forthcoming concerts. You can also get in touch with us through the website – whatever your enquiry, we will look forward to hearing from you.
To visit Blackburn Cathedral's website, please click here.
---
Book Us: We are available to sing for weddings and private events. For more details contact us.
---
The Renaissance Singers
Blackburn Cathedral, Cathedral Office, Cathedral Close, Blackburn, BB1 5AA
Telephone: 01254 277 436